SGPT: Tell us about yourself:
CG: I am 26 years old and live in a small town with just farms and coal mines. I got out of there right after high school . First one in family to finish college and wanted more. I played sports all through high school, football, basketball, and track .
I played college basketball for 4 years.
I had always wanted to serve, from where I am from there is a lot of pride and respect.
The opportunity that was given to me I wanted to pay my dues for the next generation to have that same opportunity. Sports the teamwork and that bond.
Video BUD/S Class 234 training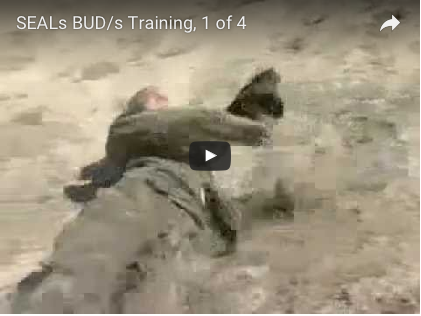 SGPT: What inspired you to try out for Navy SEALs?
SGPT: What was your PST going in?
SGPT: What was a typical day like?

SGPT: What was the hardest part of training for you?

SGPT: Why did you quit training?

SGPT: If you go through training again what would you do different?

SGPT: What advice would you give to a prospective BUDS trainee?

SGPT: What boots and socks do they issue you at BUDS? What about BDU pants?
CG: They issue Bates lights to all of the guys and FITs socks with green BDU's.
SGPT: Can you keep any supplements in the barracks or take them during training?
CG: No supplements :creatine, large protein tubs , pre-workout , monsters , Tylenol . They allowed vitamin C and a 1 a day daily vitamin.
Note: We recommend SEAL Multi Vitamin developed by Navy SEAL Jeremy Debie
SGPT: What book are you reading now?
CG: Unbroken: A World War II Story of Survival, Resilience, and Redemption
, the alchemist . Your mind can be your greatest asset or your biggest enemy .
SGPT: Thanks for the interview CG:
CG: I typed on my phone , apologies for any grammar or issues , I appreciate the opportunity and I can say that being at BUDS for a year changed my life and improved me as a person and the way I see the world and surroundings . It didn't work out but I learned more then I can explain in words . Hope I can help that one person just a bit. Hopefully one day I can give back a slice of what I have gained . Keep up the hard work on the bike rides. Let me know if I can ever help
You can learn more about signing up for the Navy SEALs here:
Related Articles:
Navy SEAL Kyle Defoor interview