SEALgrinderPT can provide you with custom workouts and programs to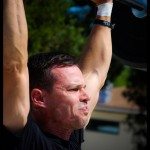 increase your strength, flexibility, lower your running times and increase speed.  For more info check out www.sealgrinderpt.com/coachin// and contact  brad@sealgrinderpt.com to get started today. 
I look forward to hearing from you and starting you on your path to your goals today.
Brad McLeod is available for speaking engagements and radio or print interviews.  For a list of past interviews and media information click here:
Brad McLeod
brad@sealgrinderpt.com
404-906-0726 cell phone
CrossFit level 1 certified trainer
#24316254
www.SEALgrinderPT.com