Welcome to the SEALgrinderPT Store – where we sell products made by former SEALs and military veterans. If you buy any of the SGPT products – they are guaranteed – period! I personally inspect and stand behind every product I sell. If there is a problem – you email or call me and I get right back to you asap. No BS – and you get a real person handling your order – one that cares about you progressing as an athlete. That's SGPT's promise and we stick by it.
email: [email protected]
cell: 404-906-0726
———————————————————
The SECRET UnderGround Bunker -Audio Tape Series
Mental Preparedness and Conditioning for Tough Workouts
56 minute audio download $9.99 now on SALE $2.99
Recorded live in the infamous SEALgrinderPT underground bunker. Learn the inner mind info that the enemy does not want you to know. Everyone talks about physical training and how to do pushups and pull ups. Thats great – But…did you know that numerous experts agree (myself included) that getting through SEAL training is 90% mental and 10% physical. Thats right. It's time to flex your mental muscle and workout the grey matter between your ears. 80 minutes of mind blowing audio with killer tips and advice on how to step your game up to the next level and achieve your goals. Perfect to listen to while traveling to work, running on the beach or during your next workout. Feed your brain and work on the most vital part of your mental game. Perfect for athletes of all levels, golfers and up and coming Special Forces Candidates.
MP3 Audio download -$2.99.
Full review of all of the Mental Edge audios here:
[wp_eStore_buy_now:product_id:1:end]
The SECRET UnderGround Bunker -Audio Tape Series
Goals for Workouts and Life
Do you want to become part of the top 1 percenters on this planet? Learn to master goals. Write them down, work on details, set a date and be passionate. Most people spend more time planning their vacation than setting goals for their life. They become a boat without a rudder or motor. Inside tips on how the top athlete's on the planet thrive with goal setting. A 35 minute audio download packed with killer tips to help you set goals to lose 10 lbs, compete in the upcoming local 5k or make it through BUD/S SEAL training or Special Forces Selection.
Comes with an email access to the mental conditioning Coach Brad McLeod to help you reach your goals.
Read more and check out reviews on the SGPT Goals audio
35 minute audio download – only $4.99
[wp_eStore_buy_now:product_id:11:end]
The Latest Edition in the Secret Underground Bunker Tape Series

FIGHT to WIN!
How do you overcome obstacles and the struggles in life to achieve your goals and dreams?  Have you been knocked down and want to get back up?  No one is going to give you anything in life – but there is a way to gather your feet up under you and stand back up while falling forward. Check out 44 minutes of keys, tools and 2 task to get you on the path towards achieving and winning.  WARNING! Whiners and crybabies – do not purchase as you will get your feelings hurt from these real life methods to overcome.
44 minute Audio Download – $5.99
[wp_eStore_buy_now:product_id:12:end]
Believe In Yourself
We all want to dream and have goals – but how do we start?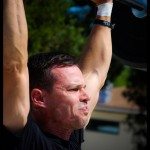 Here are the exact tools to put you on the path up the ladder. Straight from the heart – this audio was recorded on the beach of South Carolina and I hold no punches. If you want the one- two punch to annihilate your opponents and walk through the valley of doom – then listen to this and reinforce Your Belief in Yourself . This audio is double barrel loaded with the Killa sauce to take you to the Top!
20 minutes of power packed Audio – $3.99
[wp_eStore_buy_now:product_id:13:end]
The Mountain Series – RearView Mirror
Drill down like a laser and extract one of the top issues holding you back — Your Past — You don't drive your car looking in the rearview mirror — And you sure don't attack the mountain of your goals looking back into the past. See your brilliant future — find the way to Advance forward and leaving behind the old.
18 minutes of direct action Audio – $3.99
[wp_eStore_buy_now:product_id:14:end]
Rise Up
Rise Up To become the Best You Can Be.

Recorded live in the Underground Bunker.
Rated M for Mature Audiences – strong content and not for the weak of mind. This audio will grab you by the scruff and drag you kicking and screaming into the New Year – shattering your goals and putting you on the right path to become your Best.
38 minutes of foot stomping mojo motivation to get you set for the New Year and ready to go.
38 minute Audio – $4.99
[wp_eStore_buy_now:product_id:15:end]
Falling Forward

Fall Down 6 Times = Get Up 7
Just got done with a workout session and the brain waves were hopping.  Wanted to put this audio out last year but today was the day.  This audio is Sizzling with Energy and Passion. A boat load of tips and homework to show you how to fight through the grind – and pick yourself up in the day to day battles.  This may be one of the best UnderGround Bunker audios to date.
29 minute action packed audio $3.99
Order here through PayPal – Instant Download
[wp_eStore_buy_now:product_id:17:end]
—————————————————————-
Grinder Strength Pull-Up E-book by Brad McLeod

* Packed with info on how to improve your pullups.
* Purchase Ebook and get email access to Coach to help you succeed.
* How to work your way up from zero pull-ups to multiple.
* Dozens of fresh pull up workouts with stretching, grip strength
* 3 new interviews with Stew Smith, Al Kavadio and Zach Even-Esh.
eBook Download + email access to Coach McLeod – $9.99
[wp_eStore_buy_now:product_id:2:end]
Full review of the Grinder Strength Pull-up E-book click here:
E-book available here now for $9.99 in Amazon Kindle format
for Grinder Strength Pull-Ups

—————————————————————–
Want to get the same workout used by the Navy SEALs?
No gear needed – just throw down a mat and get a killer workout.
Just follow the DVD video instructions and workout!
Check out this trailer of the new SEALgrinderPT video

SEAL Grinder PT Trailer from Josh Fowler on Vimeo.
Full length 60 minute DVD video – $11.99 (with shipping)
Use Paypal link below for payment
—————————————————————–
SEALgrinderPT T shirts
SEALgrinderPT t-shirts and Hoodies. Colors: Green, grey, white.
Click here to view and order SGPT T-shirts + Hoodies
——————————————————————————–
SEALgrinderPT Ballistic Jump Rope -The Only 100% American made jump rope!
Straight from the bowels of the SGPT secret underground laboratory comes the all new "Ballistic" speed jump rope. This rope is burly strong made with all American products and no cheap foreign plastic junk that will break while your out jumping on the grinder. Military grade products. This rope is designed and built and made by a former Navy SEAL — and the rope is guaranteed – period.
*Due to high demand I have had to limit production. I currently only make ropes in low quantities – one at a time (ropes are handmade). NO large orders – NO bulk discounts. Do not expect your rope quickly as they are handmade – one at a time
Check out CrossFit Jump Ropes @ MaxFitEquipment.com
——————————————————
SEALgrinderPT Online Coaching (more info)
Premium Coaching (2 month minimum) $50 per month
Get online coaching from a former Navy SEAL. Weekly workouts, nutrition tips, SGPT weekly interview, motivational video and unlimited email questions
——————————————————————-
You gotta get a set of Navy SEAL Fit Deck Cards
. We will be using these at least once a month in our SEAL grinder PT workouts. These cards are the bomb for mixing up workouts and creating variety. Designed to drastically improve total body strength (back, arms, chest, and core). Contains illustrations describing 18 different Navy-SEAL inspired exercises. Many exercises are extremely challenging and may be difficult to master.
Click
on the cards and try out a set. The combination of the NAVY SEAL FitDeck cards and FitDeck TRX is another weapon for your tool box and will help push you to the next level. These cards will keep you on task and make you do all the exercises you dont want to do that you know are best for you. Ya gotta do it to get better.
Click here for FitDeck and tell Phil I said "hello".
———————————————————————-
NAVYSEALS.com is the ultimate source for getting everything you need to train for BUD/S, Special Forces and just training out in your driveway.
Check out all the bombproof gear and stuff they have and pick up a few t-shirts for the guys and gals back home.
————————————————————————————-
Check out Pavel Tsatsouline with his killer website Dragon Door. This guy is hard core and has trained both Russian and American Special Forces. Pavel brought old skool kettlebells out of the Russian basement gyms and to America where he now has a gym (in L.A.). Here are two books you need to check out – These books will rock your world!
The Naked Warrior Master the Secrets of the Super-Strong-Using Bodyweight Exercises Only
Power to the People! Russian Strength Training Secrets for Every American
——————————————————————————————-
Stew Smith Books and Training
No matter if your training for BUD/S, the FBI Academy, Special Forces or
just trying to get in shape, you have to get a copy of Stew Smith's book (Complete Guide to Navy SEAL Fitness) and check out his many E-books. Get a copy of 12 weeks to BUD/S which gives you specific exercises to get you ready for the grueling pace of SEAL training. I am a big fan of Stew's style of bodyweight exercises and sure they will help you get results.
————————————————————-
If you have any questions on the items in the SGPT store please email and let me know. If you are a merchant and would like to sell products with us – please contact SGPT — [email protected]
SEALgrinderPT can provide you with custom workouts and programs to increase your strength, flexibility, lower your running times and increase speed. For more info check out www.sealgrinderpt.com/coachin// and contact SEALgrinderPT at [email protected] to get started today.
I look forward to hearing from you and starting you on your path to your goals today.
Brad McLeod
CrossFit level 1 certified trainer
#24316254
www.SEALgrinderPT.com