Phoney Stolen Valor Caught Red Handed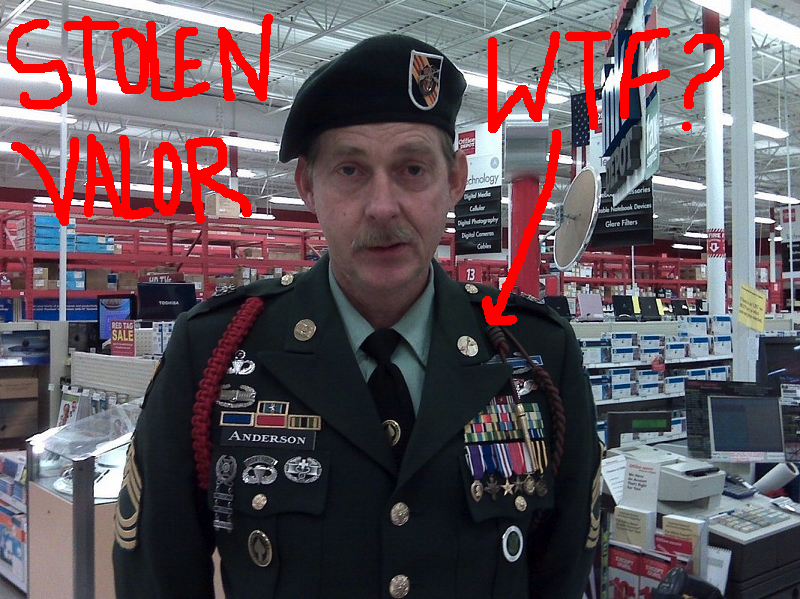 Check out this collection of these stolen valor scum bags caught red handed in the act wearing a jacked up uniform and telling lies.
These rejects are walking around in plain day light acting like they are military men but in fact are complete posers.
Can you believe the nerve to dress up like a member of the Armed Services and fake your way around town?
Do you think fake veterans should get away with acting like a real soldier? let us know what you think in the comment box!
Question: Coach Brad; I have been struggling in the gym and having a problem not knowing what to do on my workouts. Billy S.
Do you have a workout program where I can build up my strength?
Answer: Billy, check out our SGPT Strength program. This workout series is guaranteed to help you build strength in your basic lifts or your money back.
To date we have helped hundreds of athletes improve their strength while staying injury free.
Question: How can I help military veterans in need?
Answer: You can donate to the Navy SEAL Foundation and help veterans.
Related Articles:
Top 7 Sniper Rifles in the World